Sanitary double sluice TWIN cat No 5556,-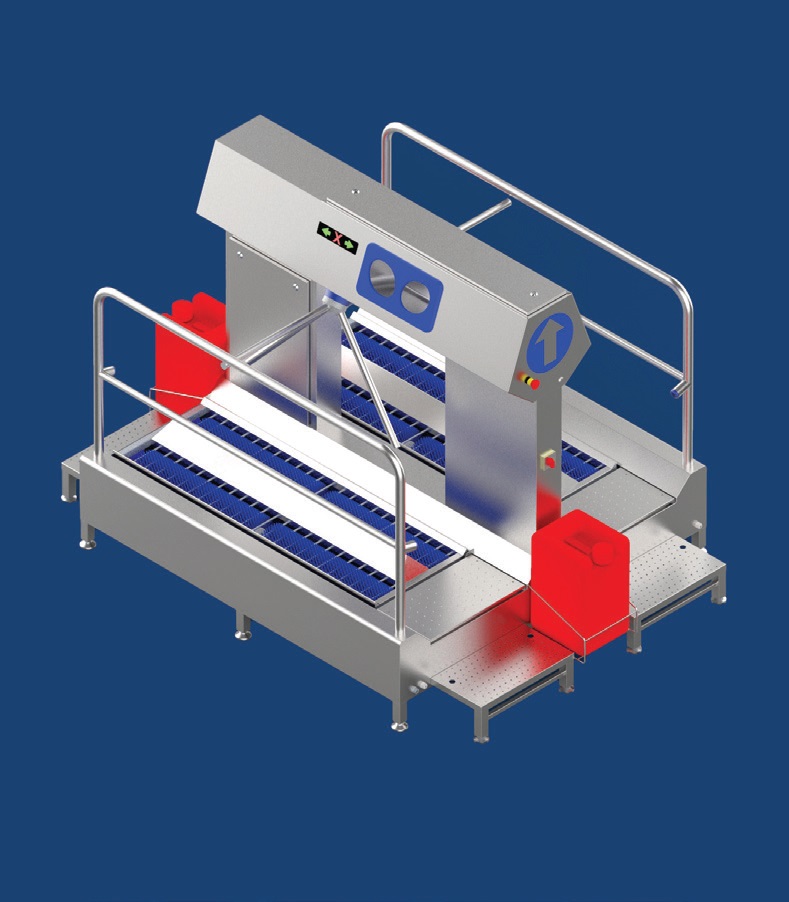 Sluice made of stainless steel 1.4301.
Two independent lines in one housing, where the functions of washing and disinfecting shoes
and hand disinfection are located.
Depending on the way it is made, the selection of liquids and the programming of the device,
the sluice can work:
– as a double entrance with washing and disinfection of shoes and hand disinfection and the
same double return (555601 and 555602),
– as a one-way entrance with shoe and hand disinfection, and the other way back with shoe
washing and hand disinfection (555603 and 555604).
In all variants sluice has hand spray disinfection and mechatronic tripod AWE.TURN.
Power supply: 400 V, 50 Hz.
Drive: 2 x 0,3 kW or 4 x 0,3 kW, IP 55.
Sensor operated.
Controlling and programming: PLC Siemens LOGO! IP65.
Emergency pass function in case of no power and anti-vandal sound signal.
Water supply: 1".
Water drainage: PVC ø 50 mm.
Automatic intake of washing and disinfecting liquid.
| Cat No | brushes L (mm) | lenght (mm) | width (mm) | height (mm) |
| --- | --- | --- | --- | --- |
| 555601 | 1200 | 2260 | 1700 | 1570 |
| 555602 | 1500 | 2570 | 1700 | 1570 |
| 555603 | 1200 | 2260 | 1700 | 1570 |
| 555604 | 1500 | 2570 | 1700 | 1570 |