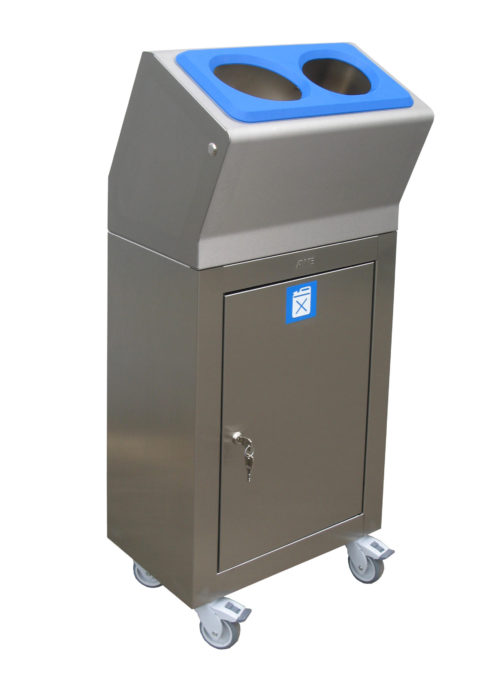 MOBILE DEVICE FOR HAND DISINFECTION SPRAYBOX
Machine made of stainless steel 1.4301.
Options of exterior finish:
– polished steel;
– polished steel painted additionally, RAL 9003.
---
Intended for comfortable, hygienic, non-contact administration
of disinfectant liquid on both hands.
The device is equipped with a cabinet for storing two 5-liter
containers with disinfectant liquid (including one refill container)
and 5-liter container for residual used liquid.
---
Power supply: 230 V/50 Hz.
Control: 24V.
Dimensions: 460x360xh1000mm